Overview
With the sale of new petrol and diesel cars banned from 2030, we are committed to supporting Sutton's residents as they switch to electric vehicles (EV). As part of this commitment, we are working to increase the number of EV charging points across the borough and are asking for your views on possible locations for new points. 
About this Survey
We are conducting a statutory consultation on EV charging bays to be installed and operated by Source London and we are asking for your views for the proposed location at Mulgrave Road, Sutton.  This bay is located on the north side of Mulgrave Road, close to Bridge Road.
EV - Source London - Mulgrave Road plan
About the Proposed EV Charging Bays
Source London is a privately-run network of 1,700+ EV charge points across the capital which are powered by 100% renewable energy. Source London already has charging points in Sutton, and these new proposed EV charging bays will have 7.4kW (Type 2) charge points. Type 2 connectors are 7-pin and are the most common connectors on new cars.
An example of a Source London charging point can be seen below: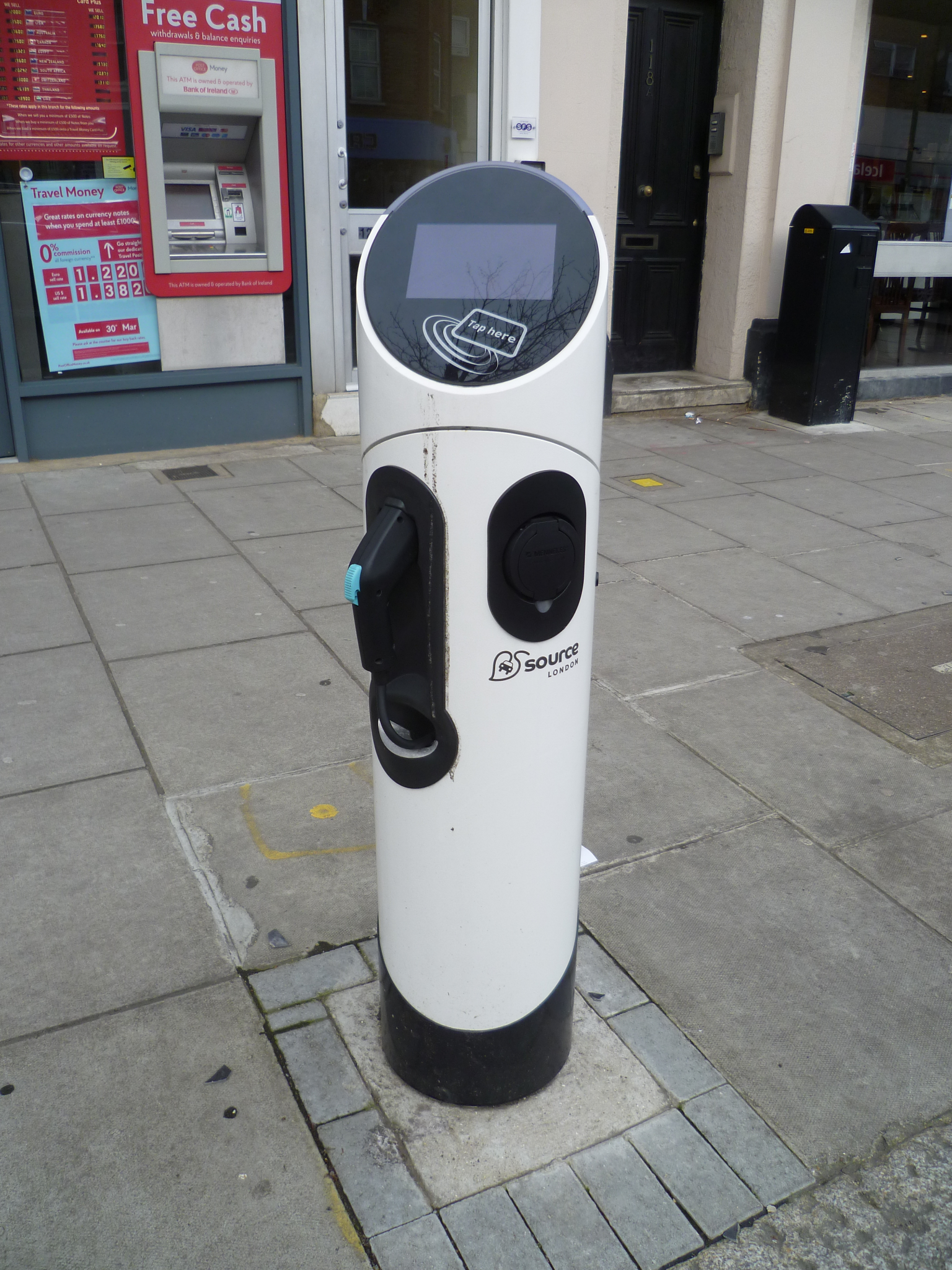 These bays will operate 24 hours a day and can only be used by electric and hybrid vehicles whilst the vehicle is charging.  There will be a 4 hour maximum stay between 8am - 6:30pm with no return on the same day. 
The charge points are part of our commitment to provide sustainable transport options for current and future residents and visitors, and form just one part of our extensive Sustainable Transport Strategy.
For more information on how Sutton processes your personal information please visit our Privacy Policy (opens in a new window).  Any comments you make may be made public on the Council's website, however we will remove all personally identifiable information.