Overview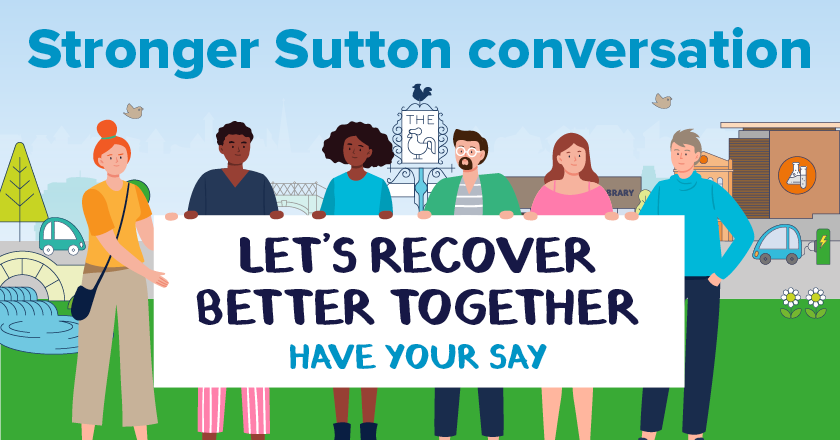 The pandemic has demonstrated the strength of community spirit in our borough and that bodes really well for the future.
However, we know that the Covid-19 crisis has been long and painful for many people. Lockdown has changed our lives forever. 
We now have an opportunity to reshape our borough, including how we work, how we move around, how we shop and how we relax and have fun.
Share your thoughts and shape Sutton's recovery.
Do you run a business in Sutton?

We want to understand how Covid-19 affected your business and how we can support you to thrive. Have your say in the Stronger Sutton Conversation Business Survey.
Why your views matter
Why we are consulting
We want to understand how Covid-19 affected you and how you would like us - Sutton Council and our partners - to improve things for you as we move forward. How can we make transport, parks, health care, our high streets and shops better for you and your family?
Completing the survey
The survey should only take about 15 minutes to complete. All responses are anonymous and any responses or any personal information will not be passed to third parties.
To request a printed copy, please contact communicationsteam@sutton.gov.uk or phone 020 8770 5000.
For more information on how Sutton Council processes your personal information please view our Privacy Notice (opens in a new window). Any comments you make may be made public on the Council's website however we will remove any personally identifiable information.
What happens next
The survey is open until 30 September 2021. Following the closing date of the survey, we will consider and analyse all responses carefully.
The findings will be presented at Strategy and Resources Committee on 1 November 2021.