Overview
Smart litter bin technology enables us to remotely monitor how full individual litter bins are. There are two types of smart bins being trialed in Sutton;
1. Fill level sensors fitted to existing and new bins - a small wireless device is placed on the underside of the top of the bin. This device provides continuous monitoring and allows us to keep an eye on fill level, and when emptying is required.
2. Compactor bins like the ones installed in Sutton High Street in summer 2019. These are high capacity bins that use solar panels to power an internal compaction system. They squash the litter enabling each bin to hold up to ten times more litter than a traditional bin. They are used in particularly high footfall areas where bins become full very quickly.
Knowing the fill-level of a litter bin without having to visit the specific location makes it easier to allocate resources effectively: No more scheduled trips to empty a bin only to find it was a wasted trip as the bin's got hardly anything in it. Instead, efforts can be focused on emptying bins that we know for a fact are reaching their capacity.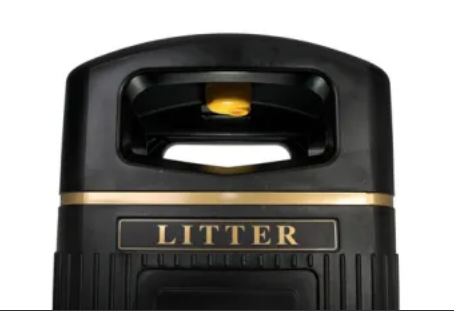 An example of one of the sensors that will be used

Trials of different types of smart bins commenced in November 2020, spread across three separate phases. This consultation survey is related to the Phase 3 trial on Central Road. Full details can be found here.
The Phase 3 trials will also see the inclusion of different types of on-the-go recycling being piloted. There will be a range of different options tested, including both standard twin bins, with litter bins paired with recycling bins, as well as the piloting of dedicated Big Belly recycling units. Different levels of communications to support the correct use of the recycling bins will also be trialled as part of the pilots. These will include, at some locations: pavement stencils, advertising boards, banners and social media campaigns.
We collect personal information when you use our services. We will use this information to provide the services requested, maintain records and, if you agree, to send you marketing or newsletter information. We will not share your information with other organisations for marketing purposes unless legally required to do so. For more information explaining how we use your information please see our privacy policy.