Overview
With the fourth highest car ownership levels in London, and residents telling us that parking is a major and growing concern, our Parking Strategy aims to improve local parking and traffic situations across the borough.
Our parking consultation will be rolled out in three phases, with each phase covering different locations across the borough. This Stage 1 Parking Consultation kicks off the second phase, where we'll be consulting with some residents in the Sutton South, Cheam & Belmont and Carshalton & Clockhouse Local Committee areas, as shown in the map below.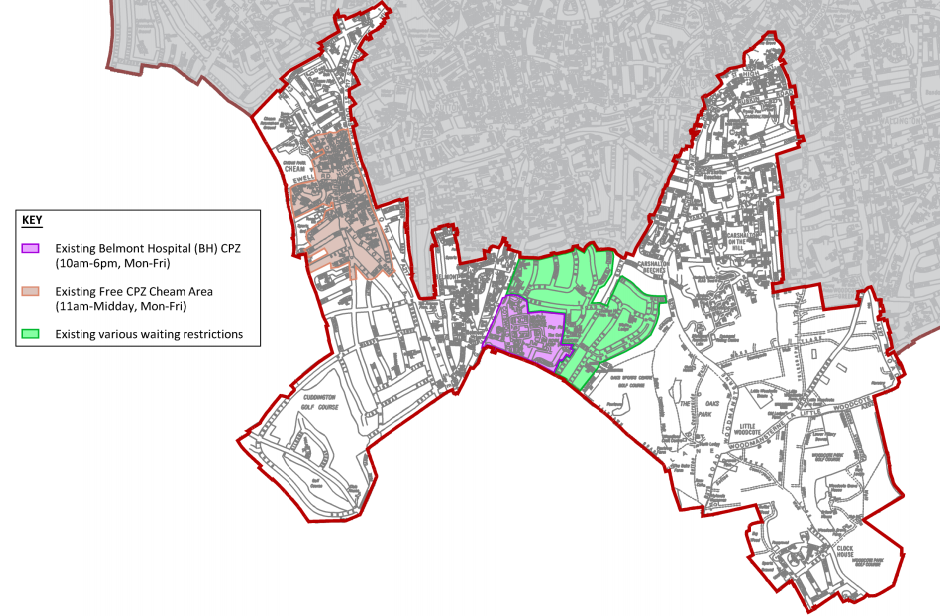 Responses to this Parking Survey will help us understand about parking on your street. Whether you have parking problems or not, we'd like to hear from you as all feedback will be fed into parking and traffic management proposals being made for your street.
Publishing/ Privacy Statement
Through participating in this consultation we will be publishing your responses. Your responses will remain confidential and we will not attribute responses to you personally, unless you self identify or include information about yourself in your response.
Why We Are Consulting
This questionnaire seeks your views on parking in your street. The information you provide will only be used for this project and analysed to help understand parking issues and possible solutions on individual streets across the borough. Please provide one response per household.
This consultation will close on Sunday 3 March 2019.
After the consultation closes, feedback on the results of this consultation will be provided at an upcoming Local Committee meeting in your area. For details of venues and dates go to sutton.gov.uk (click on Your council, voting and elections).
Give Us Your Views